PHOTOBUCKET attempting to SAVE FACE?
---
Well it appears that Photobucket is attempting to save face by restoring all of the images they originally held hostage for more money. The old images are back up now and they seem to be charging $20 a year for 10G?
http://photobucket.com/beginner-plan...0Changes%20BWE
__________________
"My BB 140g-rimless-peninsula-build"
"My Tank of the month"
Water quality, Flow, Lighting, Patience lol:
"KISS" (Keep it Siphoned and Skimmed)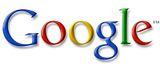 this -> "Reefkeeping made easy- what was not explained"
I like this also
http://i.imgur.com/FRWytuv.jpg