Quote:
Originally Posted by
Pagodazoa
Show some love to this side of the forum, here's my 120 gal softie tank before I started converting it over to mainly all lps corals. For some reason I can only post one picture per post or else I'd include a lot more. It doesn't really measure up to mikes tank lol too big of shoes to fill. Mike you gotta keep that for the end, you can't start the post with a knockout haha
Nice looking good
__________________
"My BB 140g-rimless-peninsula-build"
"My Tank of the month"
Water quality, Flow, Lighting, Patience lol:
"KISS" (Keep it Siphoned and Skimmed)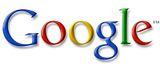 this -> "Reefkeeping made easy- what was not explained"
I like this also
http://i.imgur.com/FRWytuv.jpg