Last year squirrels got under my solar panels and ate through my roof shingles and the tar paper. They also ate completely through a bunch of the copper cables forcing me to remove some of the panels and re wire most of the system.
I repaired the roof and replaced the cables. Then I installed gutter guard which you are supposed to put on your gutters to prevent leaves from clogging the things.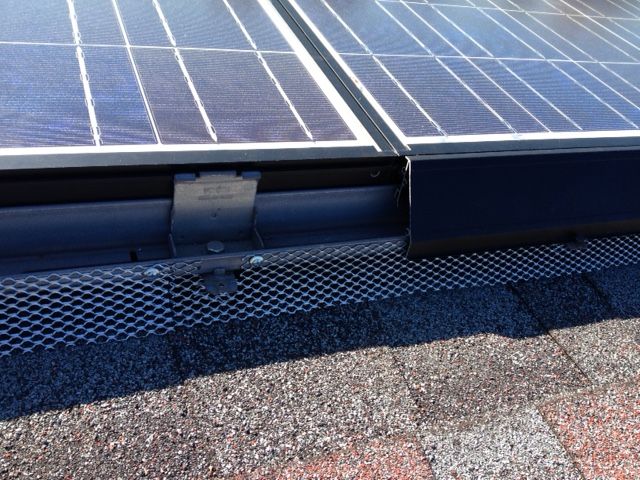 This week I noticed a squirrel on my roof and he was snarling at me. I didn't realize squirrels could snarl but this guy looked like a wolf and I am sure if he was bigger, he would have taken off my leg and fed it to his young. I was worried that he found a way through my steel mesh so I went up there today to check it out. (In two days I am having some hand surgery and won't be able to get up there for at least three weeks.) So I climb up on the roof expecting to see that the squirrel found a way to get through my defenses. But he didn't.
Instead, he was trying to eat through the aluminum roof vent. He managed to make two holes in each vent and if I didn't find it, eventually he would have gnawed all the way through and gotten into my attic. Here it is after I closed the hole. You can see his teeth marks all over the thing.
Now I screwed guttar guard around the top of the roof vents. They really hate that and seem to have a problem gnawing through that stuff.
They must think they are dealing with an amateur.