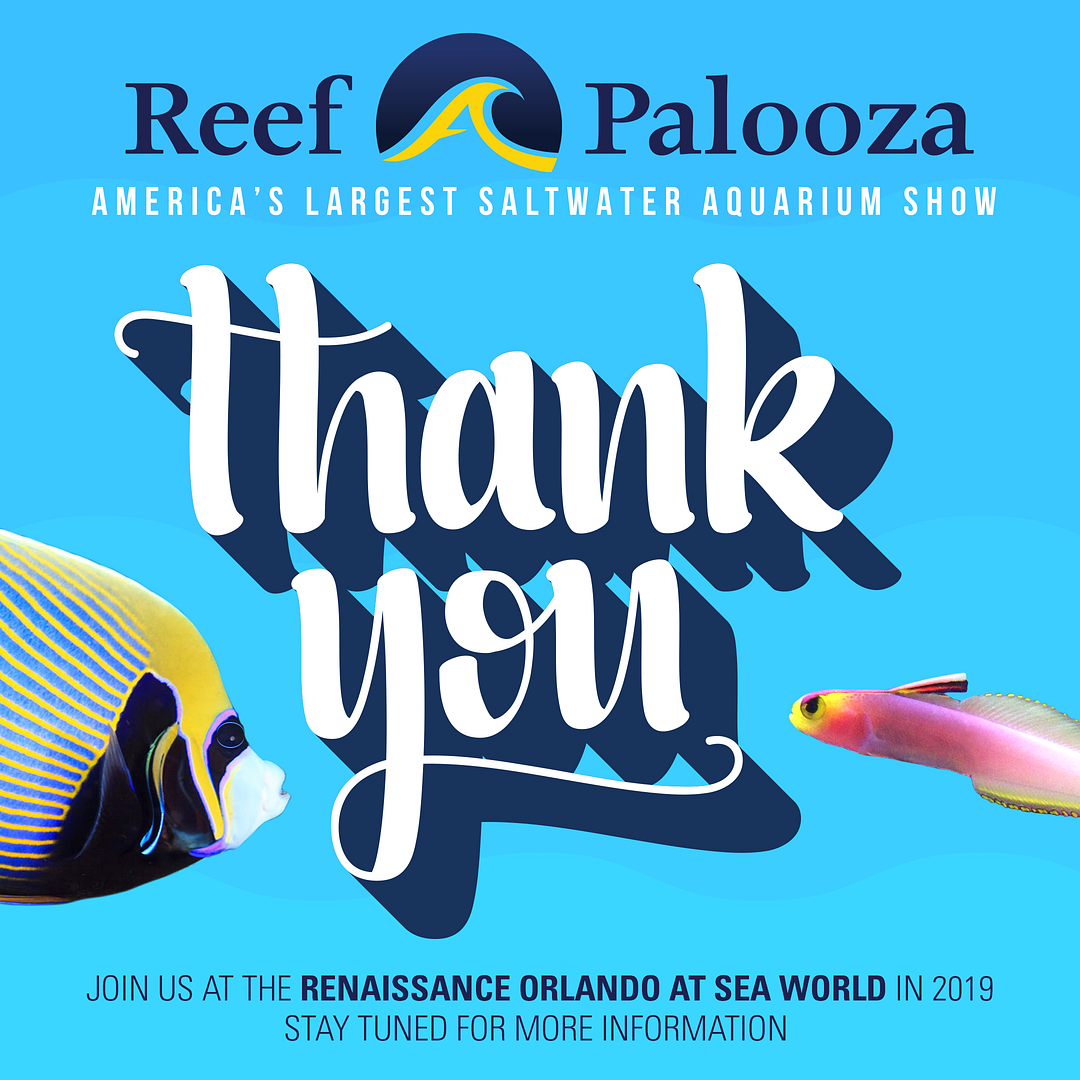 On behalf, of the entire Reef-A-Palooza Orlando staff, we would like to
thank you! Now in its 5th year, Reef-A-Palooza Orlando has solidified itself as one of America's
Largest Saltwater Shows. The Orlando show has experienced growth each of the
five years in terms of both exhibitor booths and number of show attendees.
Without the amazing support from the saltwater industry, and the tremendous
effort of our team, the show would not be possible.
There was certainly no shortage of fun in Orlando, both day and night. The
Vendor Social was a huge success, despite a last-minute venue change due to
thunderstorms. Thank you to everyone who came and participated. With smiling
faces, the overall the consensus was a great time had by all.
Reef-A-Palooza Orlando 2018 was truly an event to be remember and we are
proud to say our exhibitor booths were completely sold out and the showroom
floor stayed busy throughout the entire weekend. We would like to say
thanks you to all and plans are already underway for our 2019 show at our
new, larger venue, the Renaissance Orlando at SeaWorld.
https://www.marriott.com/hotels/travel/mcosr-renaissance-orlando-at-seaworld
Exhibitor Booths- 148
Total Attendees- 4,983
Total Exhibitor Badges- 500
We would also like to thank, our sponsors, speakers, volunteers, and press
for your support, talks, videos, photographs, word-of-mouth, and your time,
to help promote the show. Without you, Reef-A-Palooza would not be possible.