Well-known member
Manhattan Reefs
Yesterday I threw about 25 small mud snails in my tank. Today,I can't find even one.
I am waiting to go out to dinner and I was watching my tank with the room lights off. (Yes,i am weird)
I noticed my new, smaller 6 line wrasse which I have not seen in the week or two since I added him. If you have a pair of fish it is hard to know if you have two unless you see the both of them at the same time. In my tank I can go months before that happens as the structure is a huge system of caves that go from one of the tank to the other.
The smaller 6 line wrasse looks pregnant although I didn't think she was old enough to spawn.
I also found my new little bi color bleeny but I am pretty sure she is to young to spawn. A few more months maybe.
I am pretty sure my Rainsford gobies are spawning as they "live" in a hole in the gravel next to an undergravel filter tube. They may even be going under that filter plate but I am to stiff to get under the tank with a flashlight to look for them.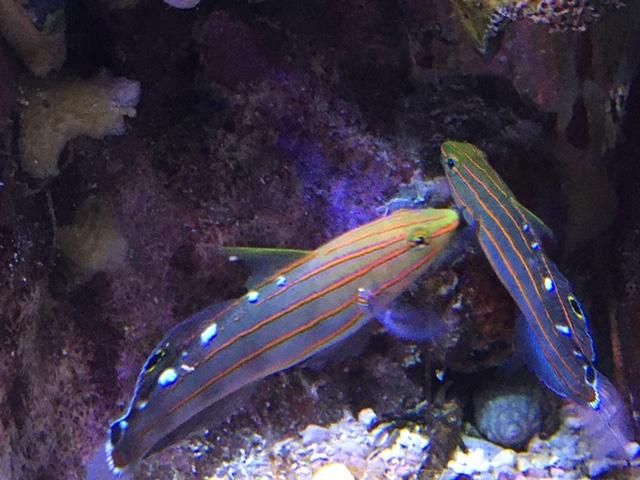 I don't have pictures of the 6 line wrasses because they are to fast, but these guys are also spawning.