Many people are admiring Kathy's new sponge and would like to get one. I am starting this thread so we can all share tips on how to care for them :smile:
Post pics, what and if you feed it, growth shots, etc....
Here is Kathy's: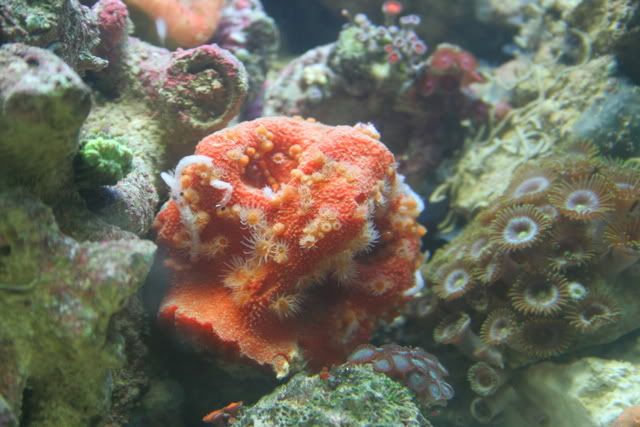 Here is mine. When I first put it in my tank, I worried that the sponge part would die. After a few days, it started putting out little tube shapes at the opening. It seems to put out the tube shapes when I stir up the sand bed as well. I did try to keep air exposure to a min when putting it in the tank. The zoanthids are almost always out. They actually polyp more on the dark side of the sponge. There may just be more polyps on the side I put facing the back.
Last edited: