Finally got the ELOS tank up and running, I have always wanted to set up a bigger tank since the move and break down of the 55g. But this is the longest I have spent setting up a tank, 4 long months, a lot of little bumps along the way, but I guess in this hobby patience is virtue right?
Alright, enough of the BS. Lets get to the pictures, "this thread is worthless without pictures" right? lol
quick shot of my old tank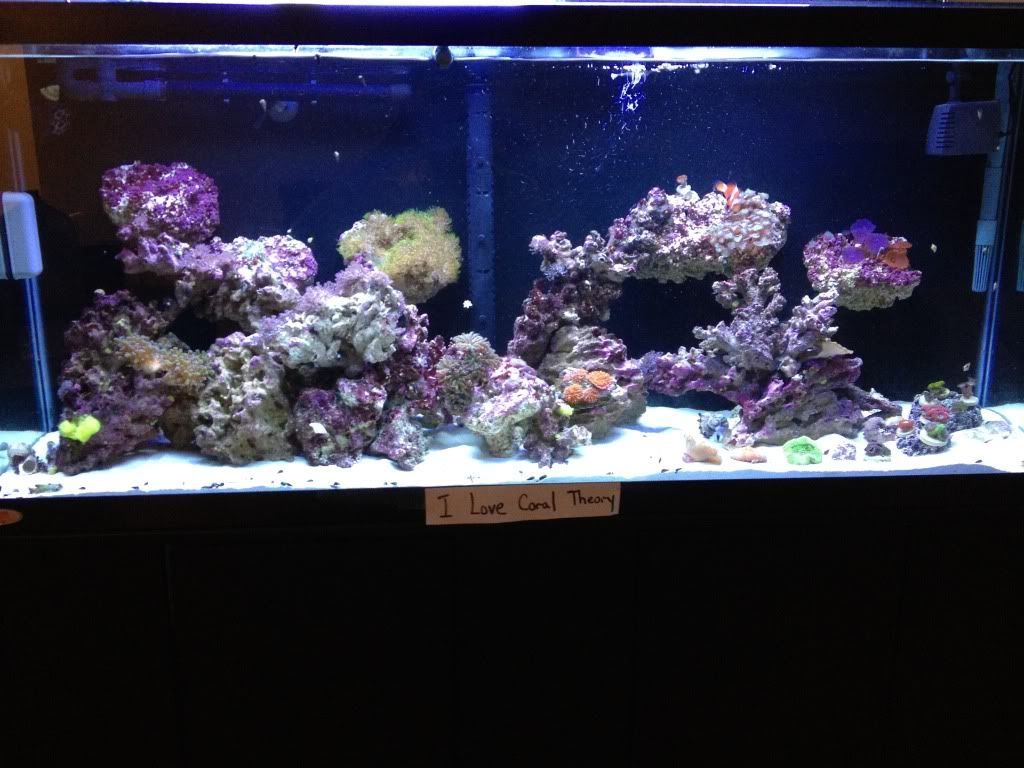 Moved, set up new Elos in the basement. I wanted to get a bigger one, but luckily I restrain myself cuz the 120 barely fit through my back door and the staircase.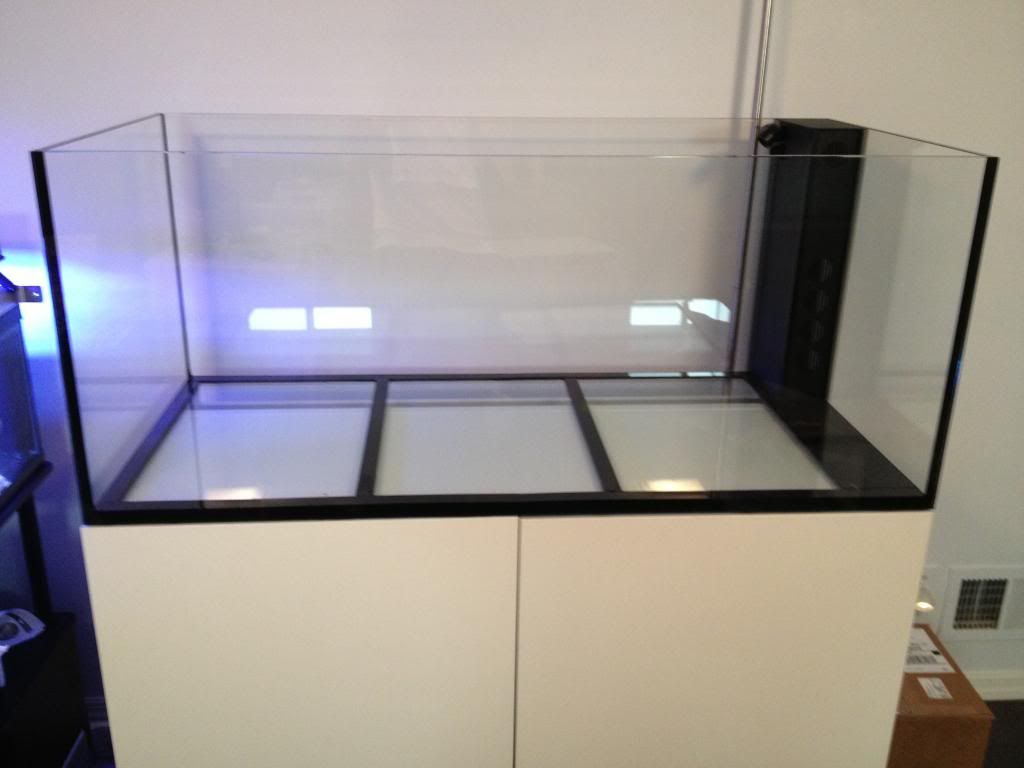 Put in egg crate on the bottom glass part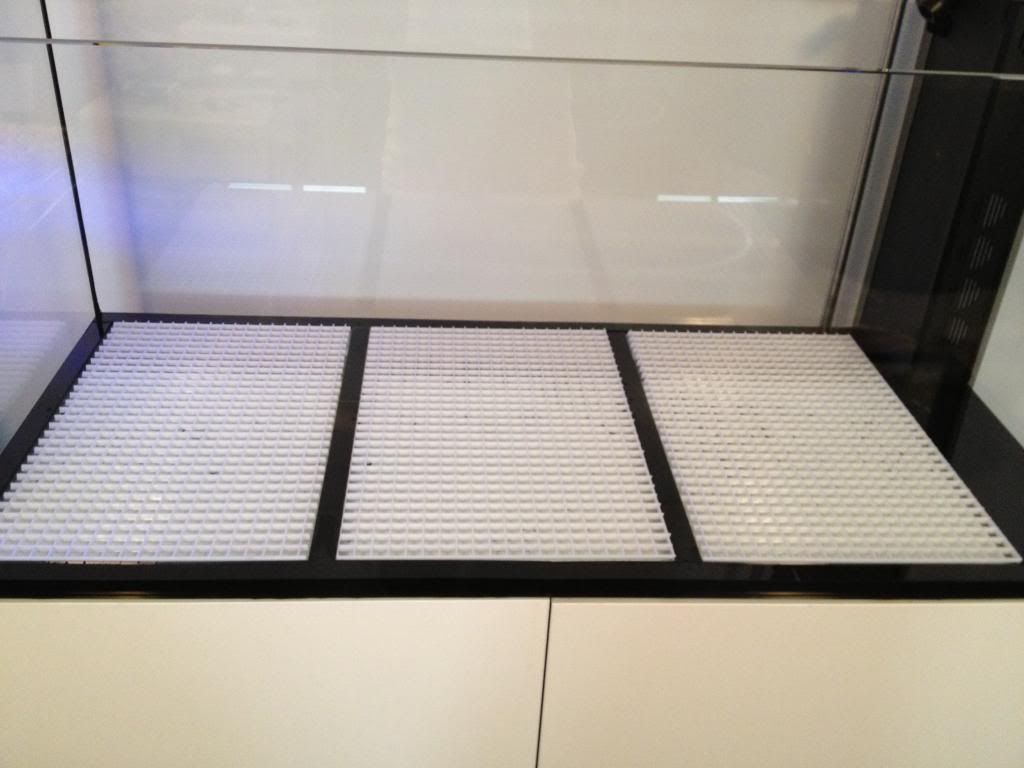 BRS eco rock, took me a good while to put all the pieces into the right place to create a somewhat acceptable aquascape.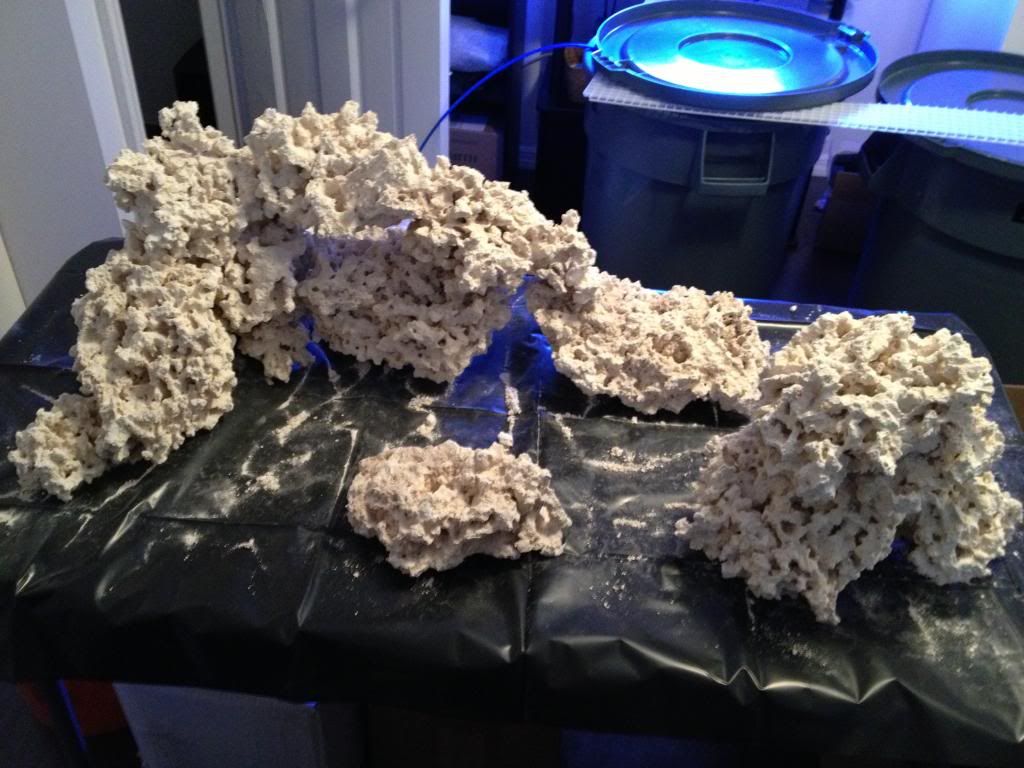 Side shot, took extra pictures so I can remember the arrangement when I transfer the pieces into tank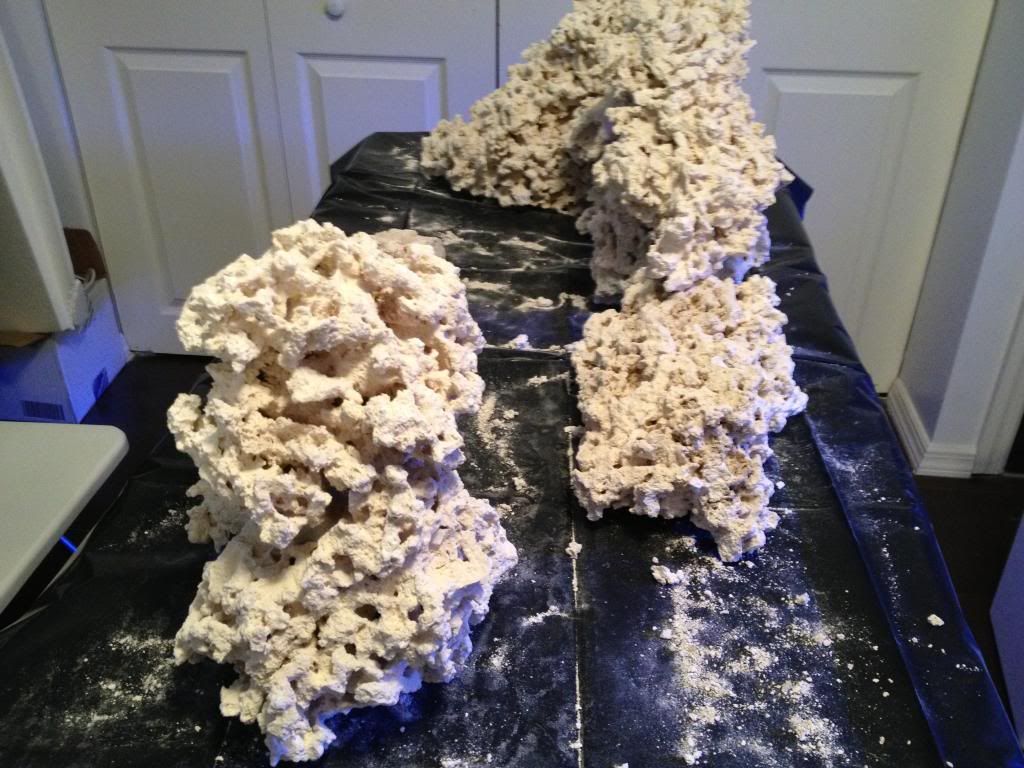 Transferred, its actually very hard to put them back the way I had it, so I made a little change with few pieces. I like the new look better anyways.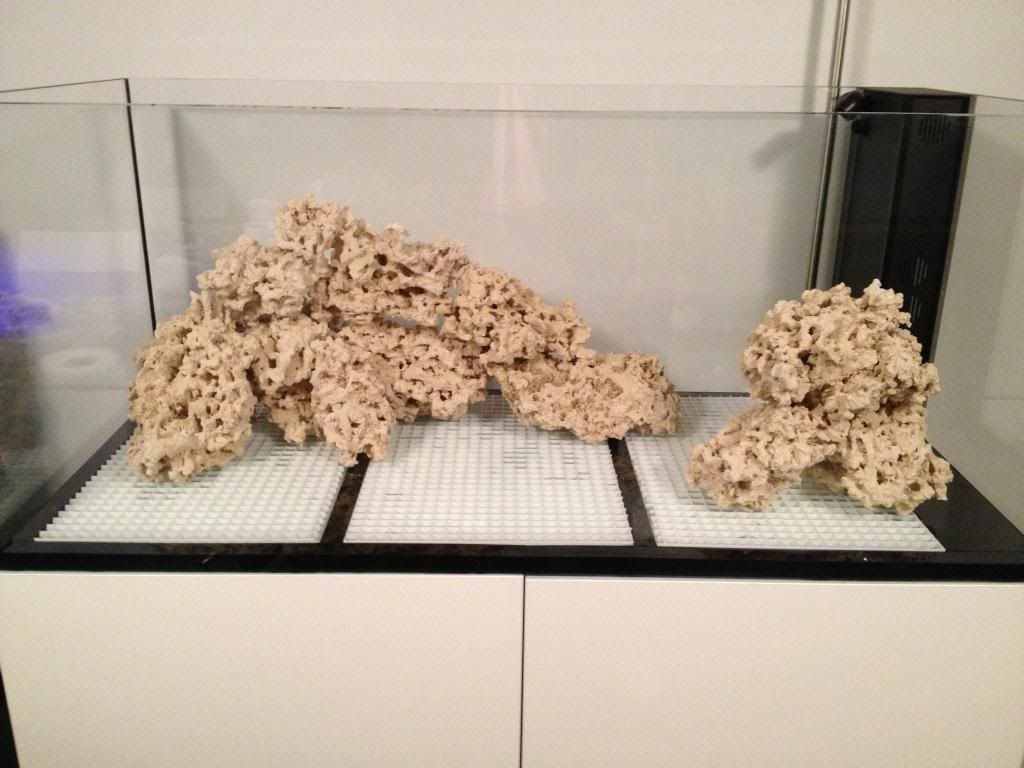 Top shot: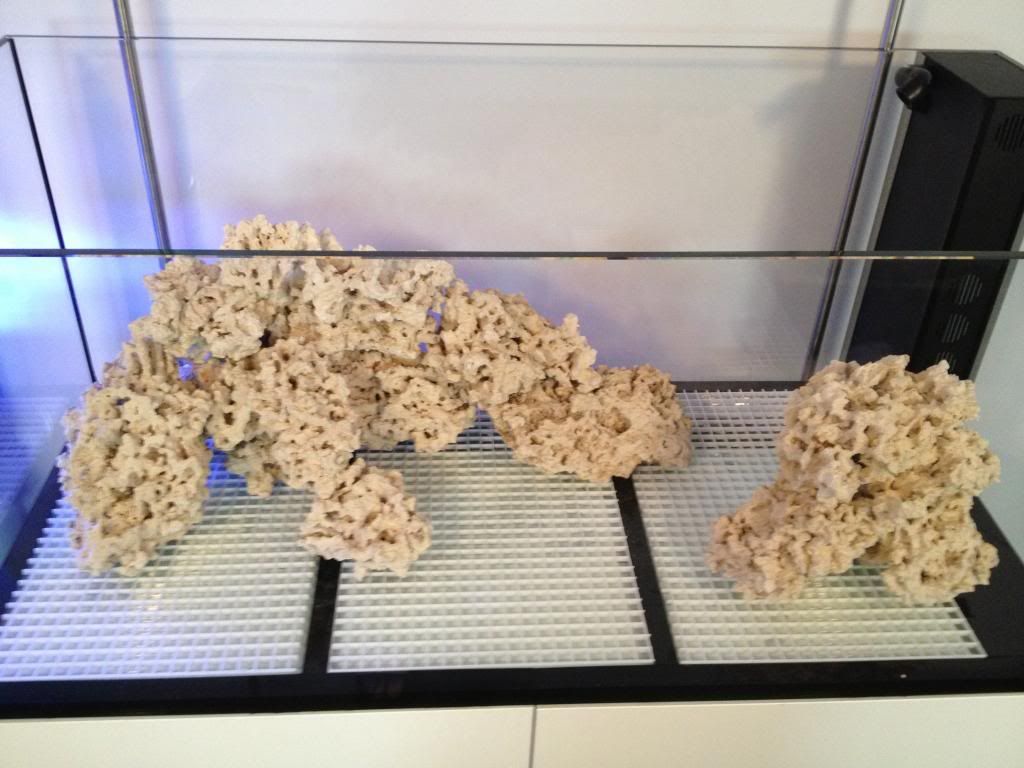 Put up light hanging bars, this is one of those bumps along the way cuz the first time one of the two bars didn't fit together, had to go back to Elos to get a replacement.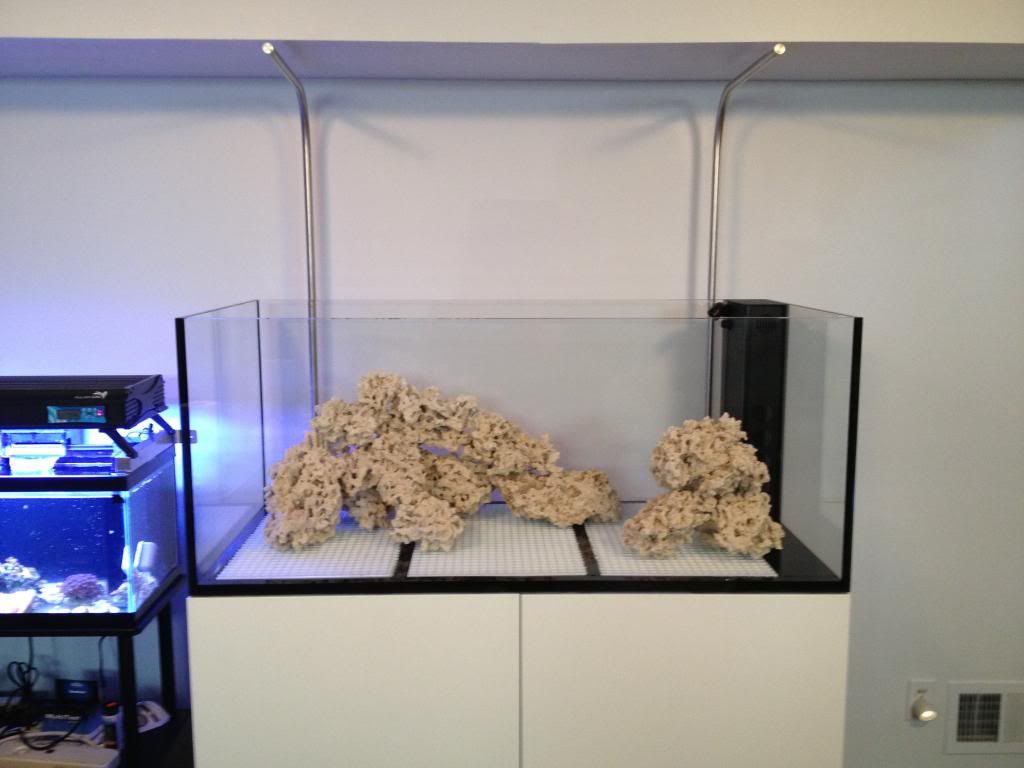 Fill up sand and salt water.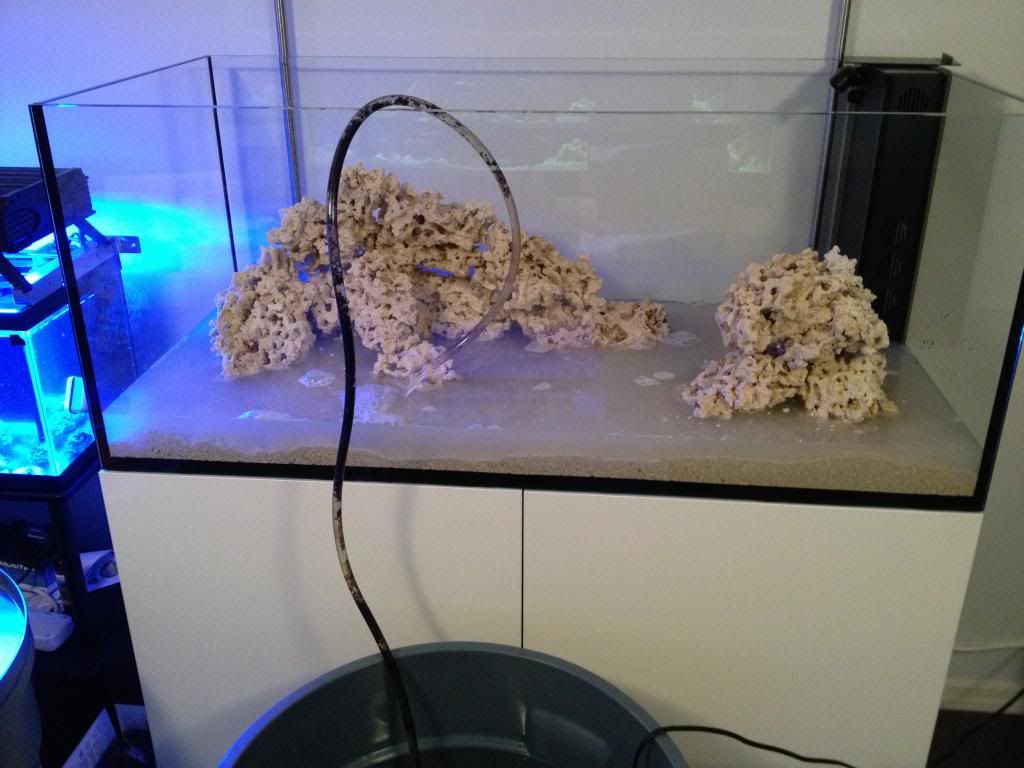 Hyperion R2 finally arrived. And that my dog, Samuel, getting bored cuz the new light took all my attention.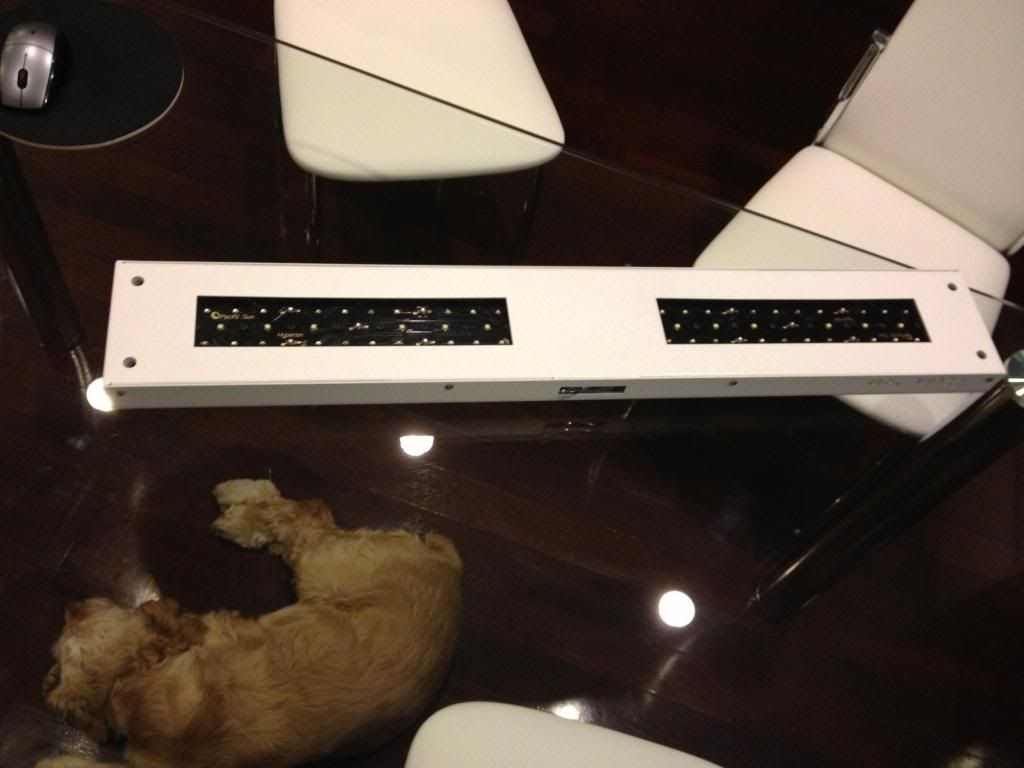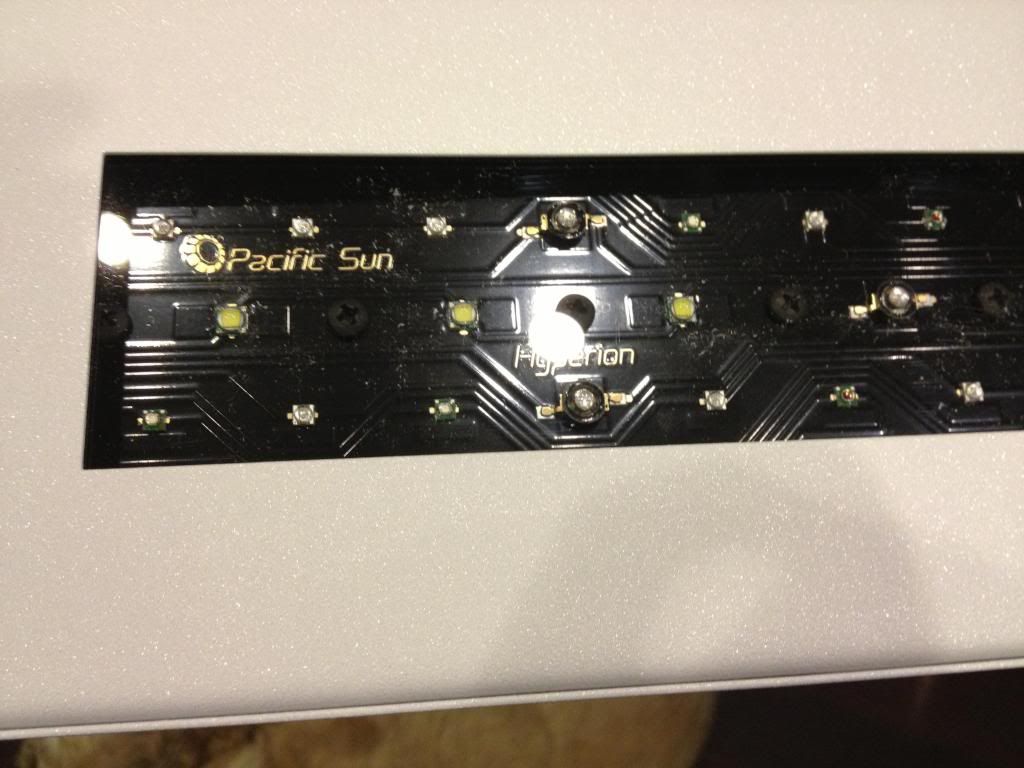 Light is up! Heating up the water, getting ready for cycle.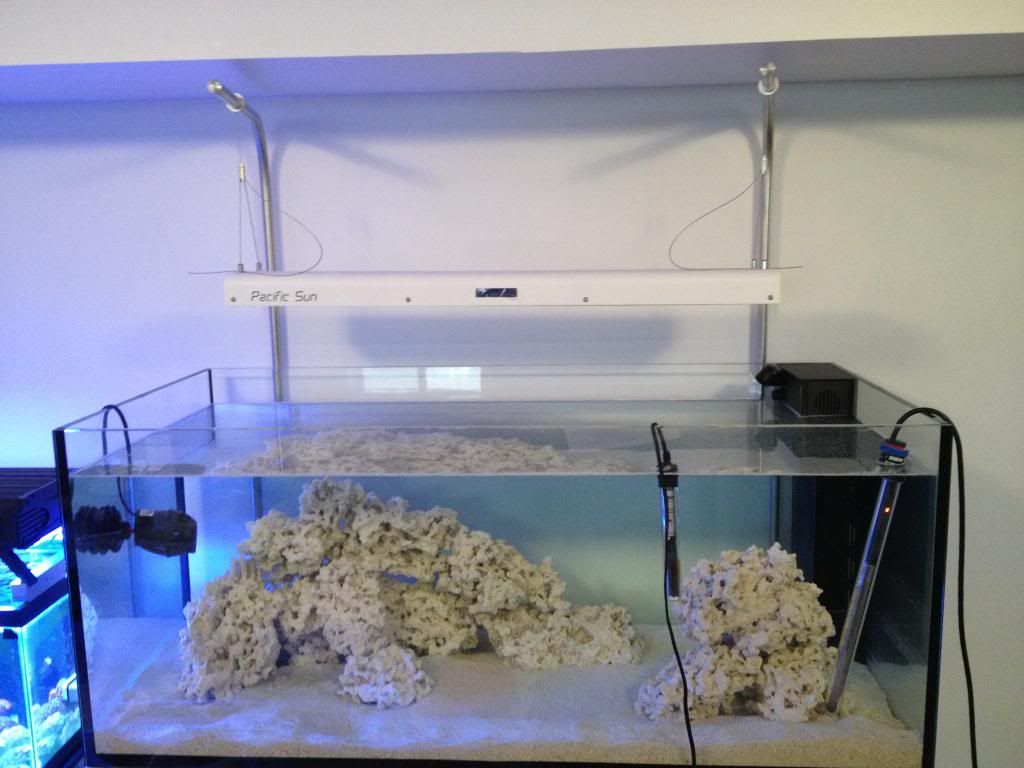 After the previous picture Sandy came and my tank was stuck in that stage with powerheads running in it for 3-4 weeks. But finally was able to continue with putting in the sump and plumbing.
**I have to Thank
Jimmy and Vince at CoralTheory
for taking the time out of their busy schedule of moving the store in the midst of Sandy and help build me this great looking custom sump and set up the plumbing and equipment for me.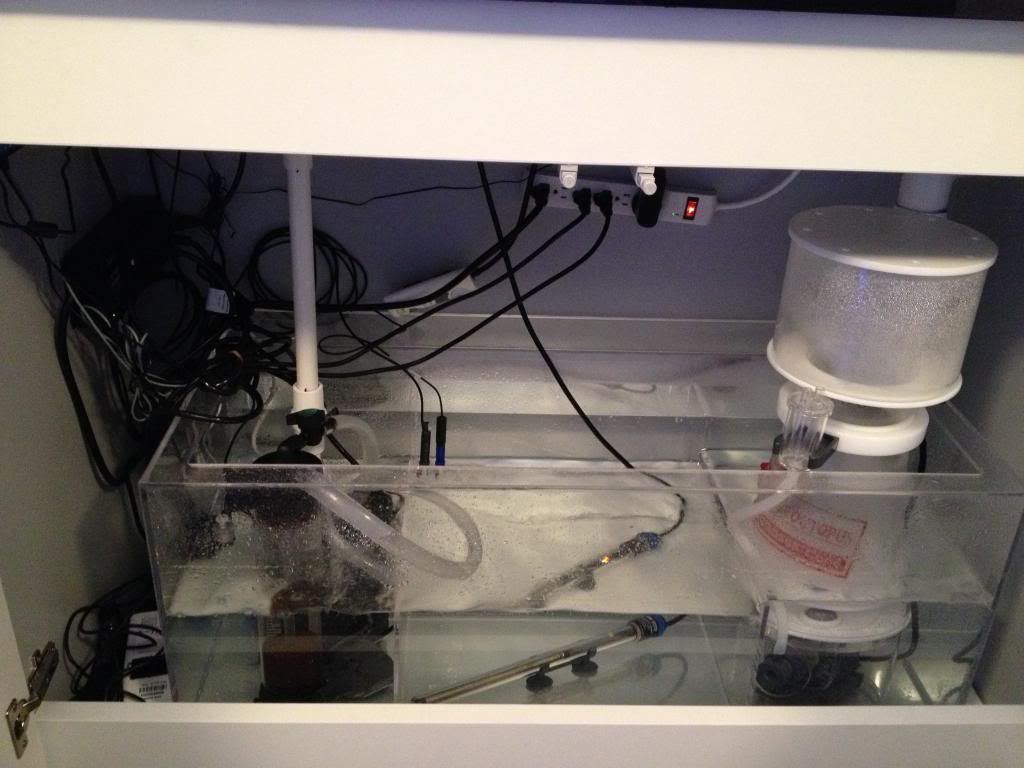 I know, A mess of wires lol.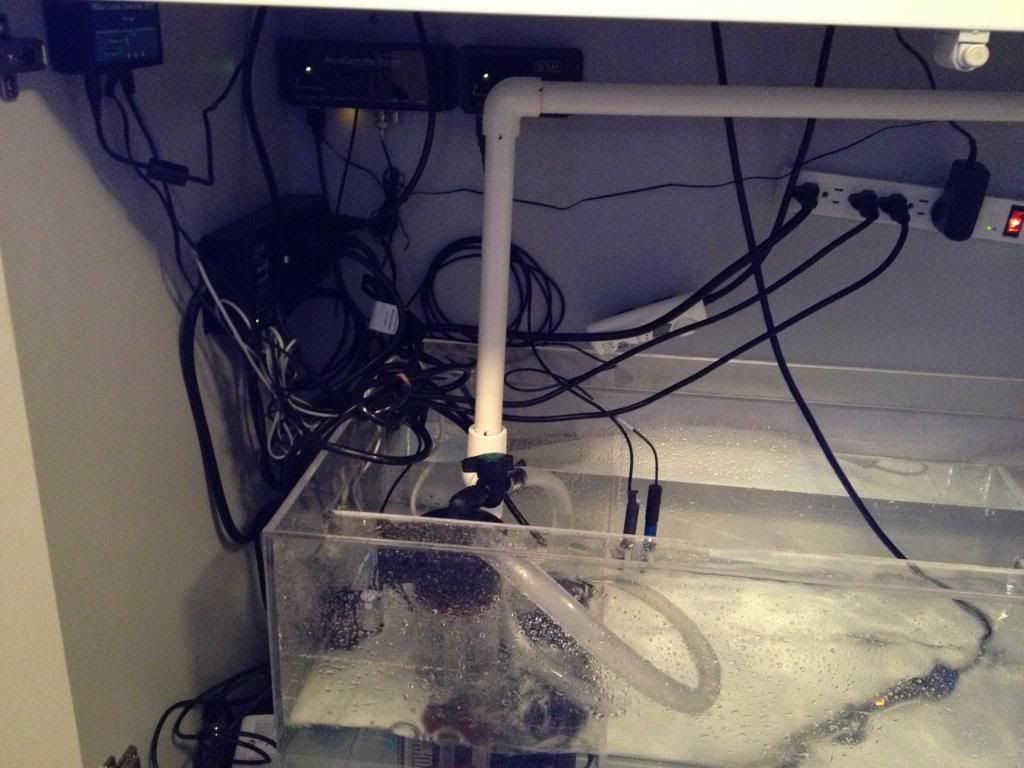 Clean it up the best I could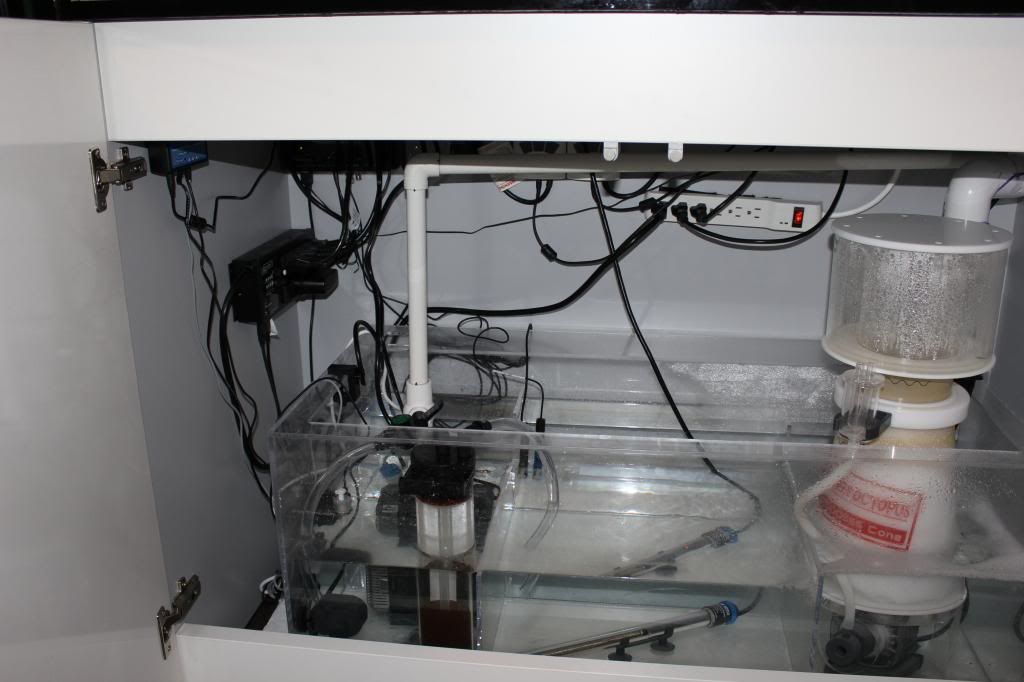 Tunze ATO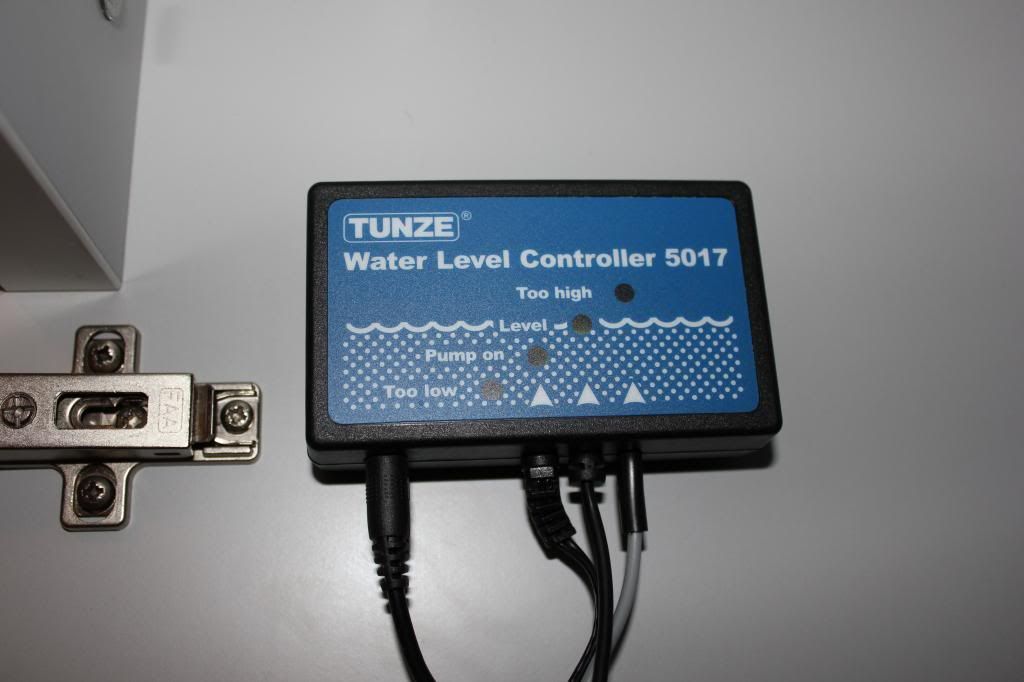 Neptune Apex. Gave me the most trouble, but after learning how to set up the programs and connect my vortechs, LOVE THIS THING.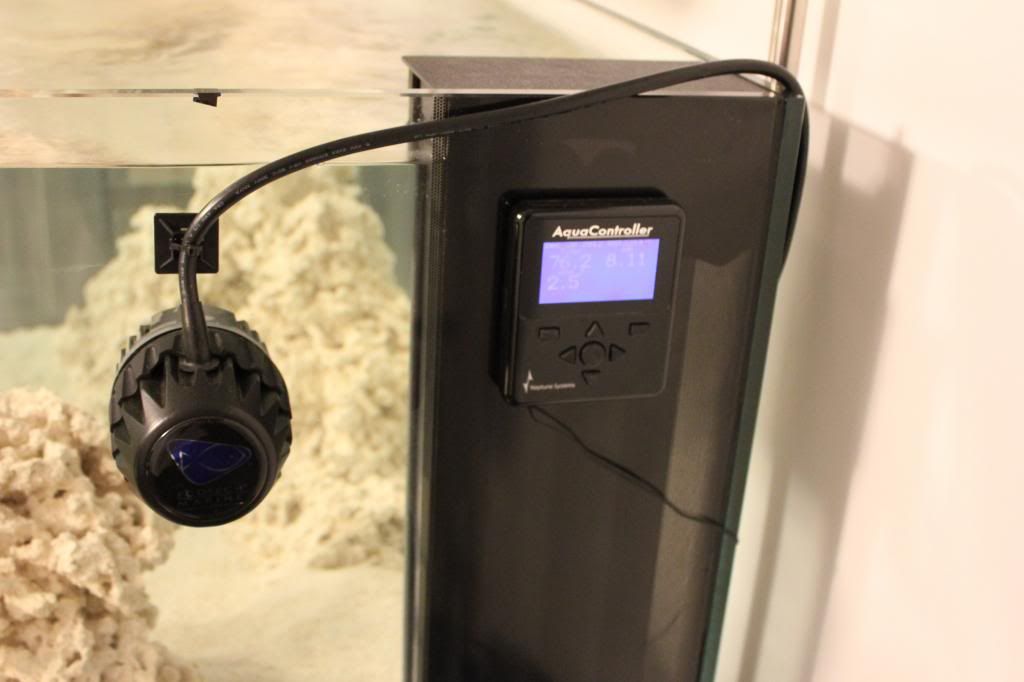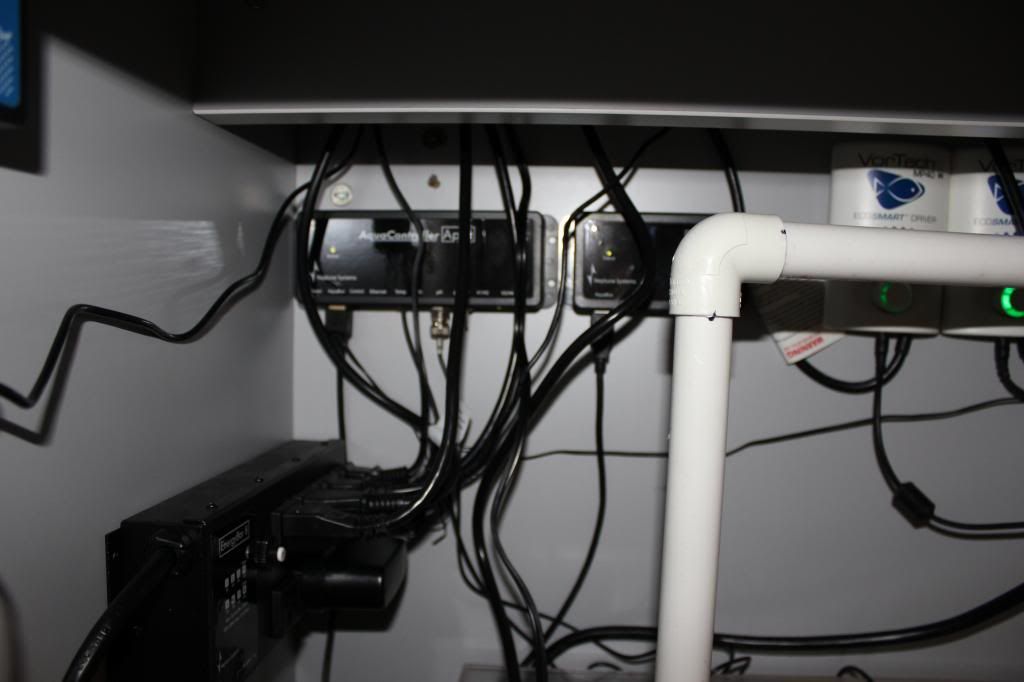 Some final shots: (for now)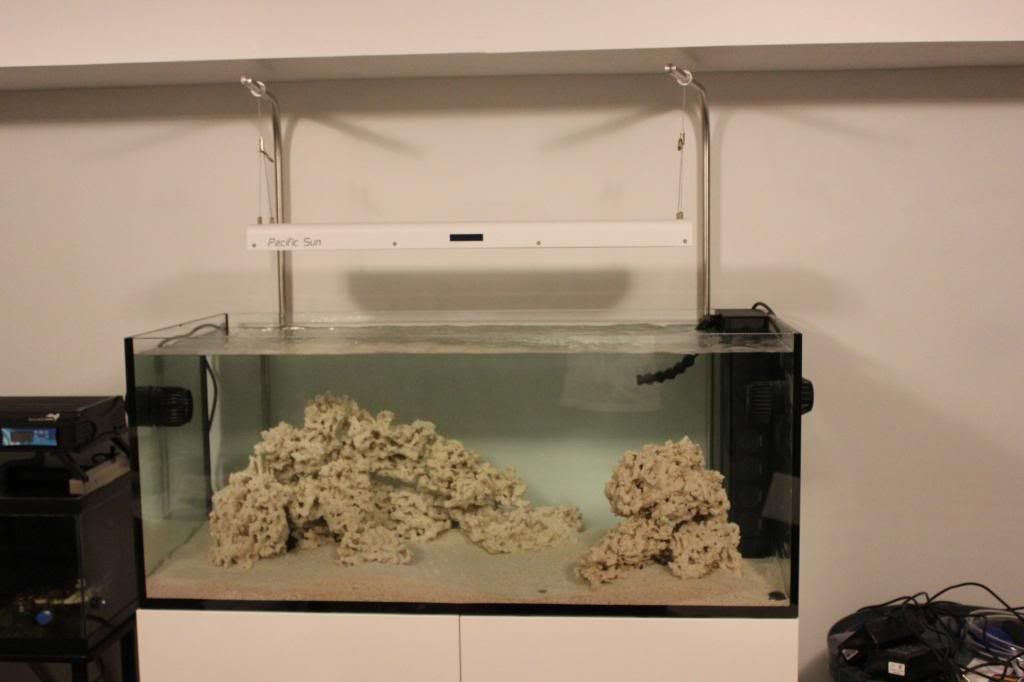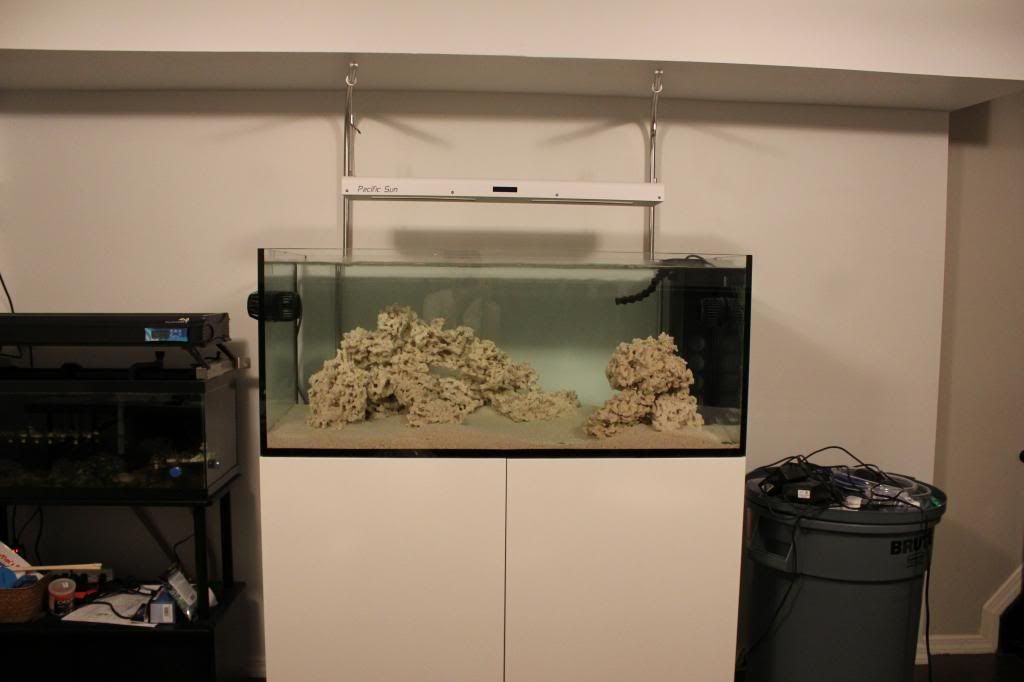 Thank you for viewing. :givebeer: