I'm just a few days away from picking up the new tank :thrash: FINALLY.
I know a bunch of people have been asking when I'm finally going to set it up...well, I'm finally going to set it upppp lol.
I'm switching everything over from my oceanic 46g bow to this new tank.
Sooooo this is what's going on so far for it...
Tank:
57 gallon Oceanic Reef Ready RIMLESS
Deep Blue Carbon fiber style stand (picking up from saltwater critters hopefully soon! Waiting on the message)
Light:
Tek Light ELITE 6 bulb fixture with tek hanging kit.
36" Reef Brite Actinic LED
3 - 12" Lumen Blue LED strips
Bulb set up...
Geismann blue plus
ATI Blue+
Geismann Aqua Blue Plus
KZ Fuji Purple
Geismann Aqua Blue Plus
Geismann Actinic Plus
Filtration:
Brand Spankin New Trigger System RUBY30S Sump (also paid for and picking up from saltwater critters soon!)
2 filter sock set up
Bubble Magus NAC 7
A Refugium might go in the refugium section in the future, but for now will have...
NextReef MR1 Shorty reactor with ESV carbon with a Marineland Euro 400 Pump
Kent Phos Reactor With GFO with a Marineland Euro 400 Pump
and Soon A NextReef MR1 Reactor with EcoBAK Bio Pellets and a Marineland Euro 1100 Pump
Mag Drive 7 return pump. (might switch out for a Marineland 3000 Pump eventually)
I have a UV sterilizer...but don't know if I want to hook it up...
soon To Also Come... a Reef Fanatics ATO suggested by a few to me.
and a reef keeper lite.
2 - Vortech MP10 W ES.
In Tank when I switch over...
40 lbs Fuji pink Sand
35 Pounds of Complete Coraline LR
Fish...
1 Hippo Tang (might get rid of while I'm switching over)
2 Purcula Clowns
1 Chalk Basslet
1 Harlequin Basslet
1 Constructor Goby (another guy I want to get rid of)
1 Caribbean Pygmy Angel
1 Cross Bred Algae Blenny
1 Yellow Tail Damsel (see ya later fish, not keeping!)
Corals:
alot...
mostly frags everywhere.
mainly nice Z's N' P's and a few LPS
Tank will generally look like this, but back glass painted black...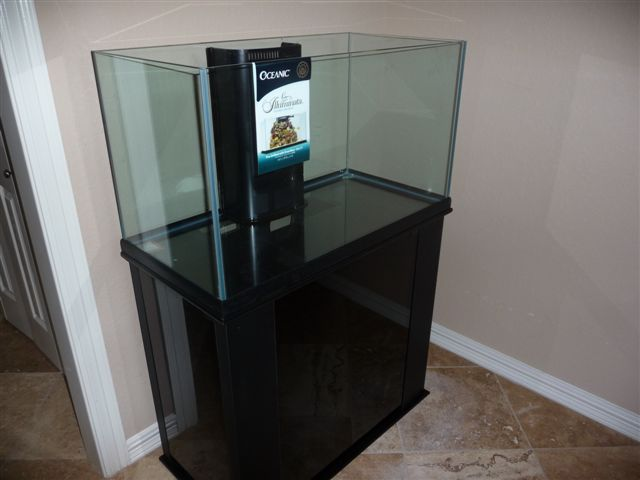 And here is the trigger system sump I picked... 30x14x15 (exact size I wanted!)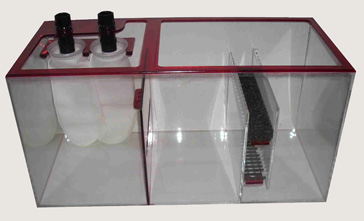 Once I have some updates I'll let you know...
Last edited: