Jackson's Custom 116G Cube Build
The new tank is officially in the works. I am having a custom cube 32x32x26 built by Mark from Reefomainia. It's going to be rimless, starfire on 3 sides, and one corner overflow. Marks work is impeccable so I know this part of the build will come out as expected
The Stand is being built by a custom builder (Tony) in PA. A few guys have used him here. The plan is have it done in a rustic finish. Using DBarsotti's 105g Cube build as an inspiration, I am going for a similar look. I didn't want a very low cube stand due to door clearance so Kasei (pseudo) actually came up with a smart idea:idea:to build the stand with a booster. The stand will be built 28" high but it will bolt into an 8" booster. The seam will be hidden with molding so it should look normal and raise the stand to 36".
DBarsotti's stand
Lighting Sfiligoi XR6 400w Radium + 4xT5
Flow 2x MP40 + Eheim 1262 Return
Skimmer Skimz sk181 (Will be upgraded in near future)
Controller Reefkeeper lite (Upgraded shortly to Apex most likely)
Sump (going to order from custom king)
I currently have a 30 and 60 cube that will be dismantled and have contents transferred over to the new tank. I have 50lbs of very establish rock in the 30 that will be combined with some of the rock in the 60 for an open, hopefully cool looking aquascape
Probably going to have a SSB with a mix of aragonite and crushed coral so it stays put in high flow.
Current 60 cube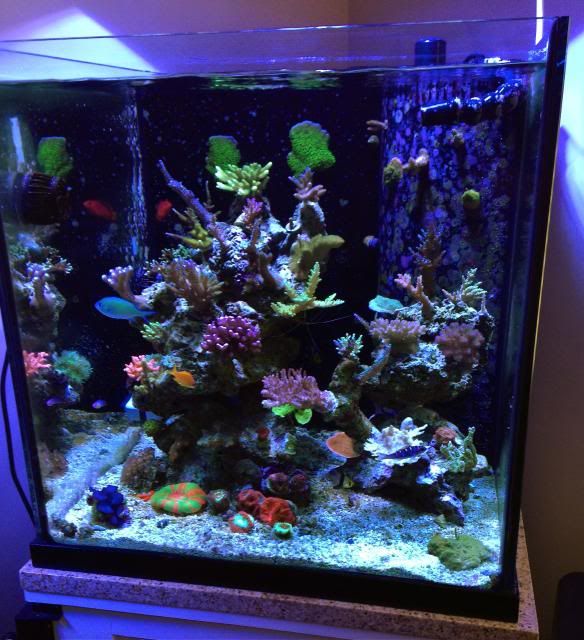 30 gallon cube with new rock (just plopped in) , big table colony + misc SPS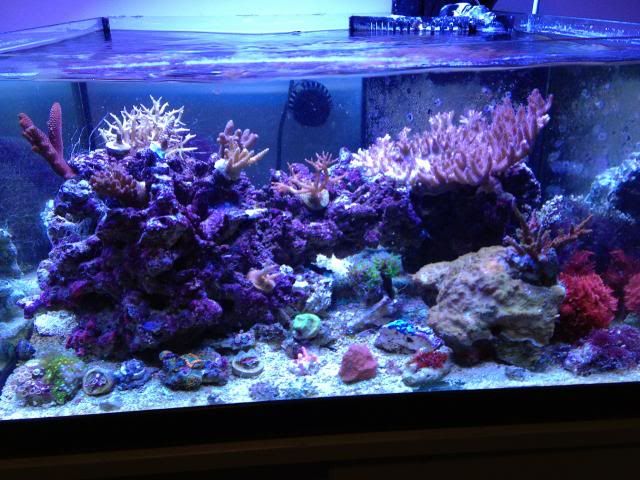 Going to be a little while until I get everything in my possession. I'll update when I get things going.
Last edited: