Since my previous tank thread was done under the influence of chemo, and a bit embarrassing I've decided to do it over.
I started trying to keep a reef approximately 8 yrs. ago with a 120 gallon 5' X 1.5' X 2'.2" AGA tank with external overflow, and a custom built silly sump with 3 compartments, and no baffles.LOL I was running this tank with a Turboflotor Multi 1000, no power heads, just the Iwaki WRLT 40 through a SWID, VHO, and best of all TAP WATER.
Sorry this is the only pic I have of it.

I was barely able to keep leathers, and some anemone. I couldn't even keep shrooms, they would just disappear.
My fowlr always did well.
February 15, 2006 we moved to the home we are currently in. I hired some guy from Bob's Tropical in Ridgewood, Queens to move my tanks. They did a horrible job: broke my stands, and killed all my animals except for my cabbage leather.
Then I had to go through chemo, and the tanks just got totally neglected for well over 6 months. Once I was done with chemo, radiation treatments, and recovered some of my energy I began to clean them up slowly. Still using tap water.
In September my BGF past away (also from cancer) leaving me her 155 gallon bow front tank along with her fish, and some anemones. I had a friend bring the tank to my place where it sat on the porch until I could get it together to switch out the tanks.
By October I realized that I had no one that I could depend on to help me with this huge task. I shyly, and embarrased asked for help here on MR. Although I'd been a member since 2003 I really didn't participate much on the board. I just lurked, and read.
To my amazement Slamajama/Michael responded so sweetly to my post, and next thing I knew Slamajama/Michael & Loismustdie/Chris were at my house removing a window bringing in my bgf's tank & stand in, placing it in place, and taking out the old 120 to the porch.
I remember this day so very vividly!! These two wonderful reefers not only came to my rescue, but absolutely refused any recompense for their time trouble, and hard labor! They were genuinely insulted by my many offers, including to at least allow me to cover their expenses for the trip to my place.
Oh, and how I remember the look of perplexity on their faces realizing how I was attempting to run a reef.
LOL
But again, being the gentle men (not a typo I know how to spell gentlemen)
that they are they did not let on that they thought I was crazy.LOL
Here's a pic of that one:
Chris asked where were my corals.
I told him I had none, and the next thing I knew he turned up at my door a couple of days later with his wife, and a bunch of baggies with goodies for my tank. That was a new beginning in my reefing experience.
My reef did ok for a while like that, but my bgf's tank had so many scratches on the bottom 6" of the tank that I couldn't deal with. I wanted to change out the tank so badly, that once again I came to the community for help in switching out the tank for a new RR ready one.
Again the family came to the rescue.
Remarkably Slama took on my cause on again. He got people involved, and the switch was made February 25, 2007.
This time the build was much better planned out with the MR family full involved in one way, or another.
Some gave advice, other's sold me much needed equipment at great prices, and a bunch came to put in the physical labor.:HUG:
Thank you Michael, Chris, Jon, Pedro, Kat, JP, and who can forget Wingo!
The new tanks was setup with RO/DI water, ESV fine grain sand, and approximately 200 to 300 lbs. of lr from my old tank, and my gf's tanks.
AGA RR 155 Gallon Bow Front
AGA Black Pine Stand
Custom Built Canopy with 2 - 4" fans (1 blowing across, 1 pulling air out) by Omega
Odessa lighting fixture 3 - 250 watt Helios 20k DE & 4 - 24 watt 50/50 PC
30 Gallon Acrylic sump purchased from Slamajama
Return pumps:
Iwaki 40 WRLT purchased used from Deepwaters Extreme
Eheim 1260 purchased new from Premium Aquatics
2 - 300 watt Ebo Jager heaters
10 gallon ATO controlled by a Reef Fanatic ATO purchased used here.
AquaMedic twin doser purchased used from loismustdie (not currently in use)
2 - Two Little Fishies reactors for carbon & phoz (not currently in use)
Euro Reef RS80 skimmer a gift from Tosiek
4 #4 Koralia purchased new from WWOF
Old Tunze 6060 purchased used from EintheC
AquaController II purchased used from Melt (not installed yet) will do by the end of the week I hope. The Reef Keeper 2 will then be moved over to the fowlr.
The dismantling of the old 155 BF!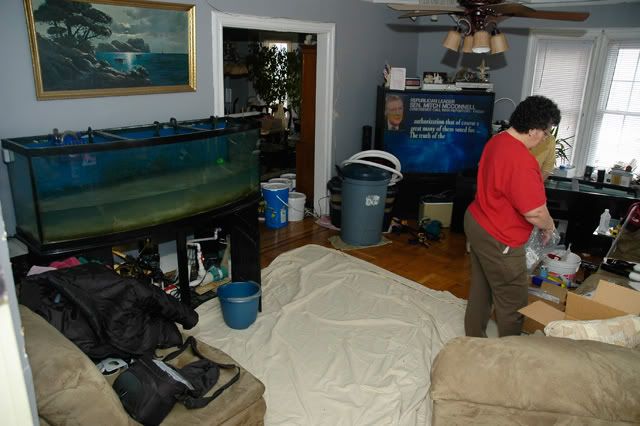 Level on this tank was always off.
Getting started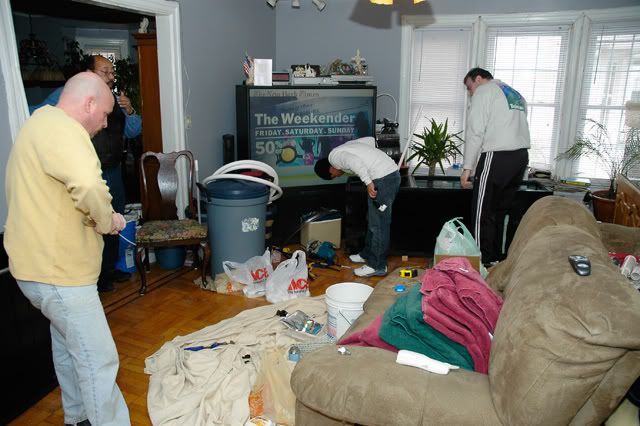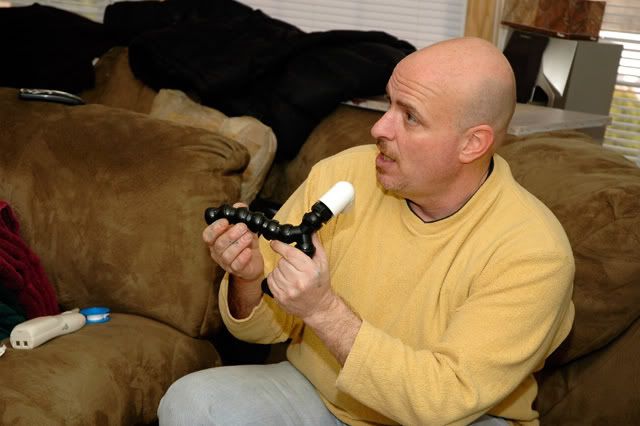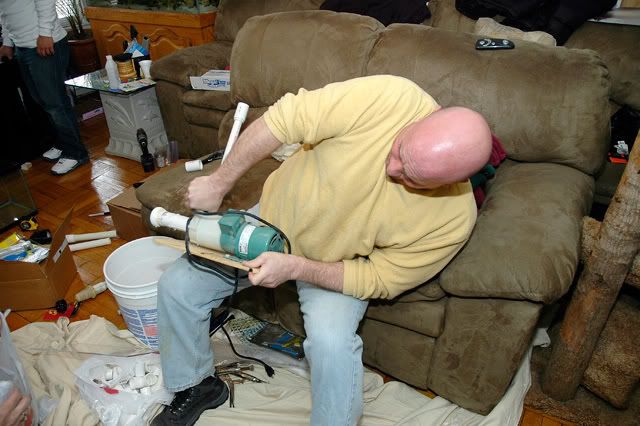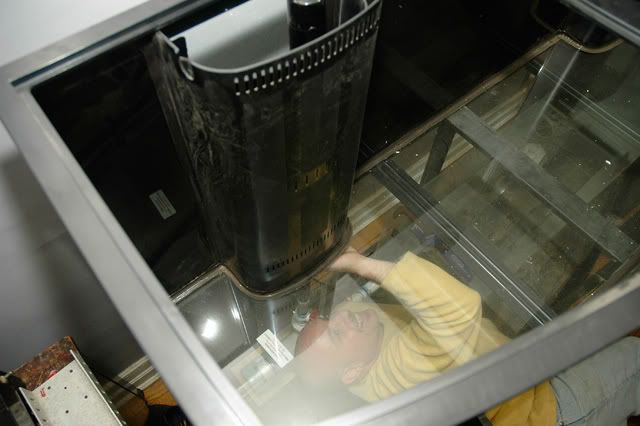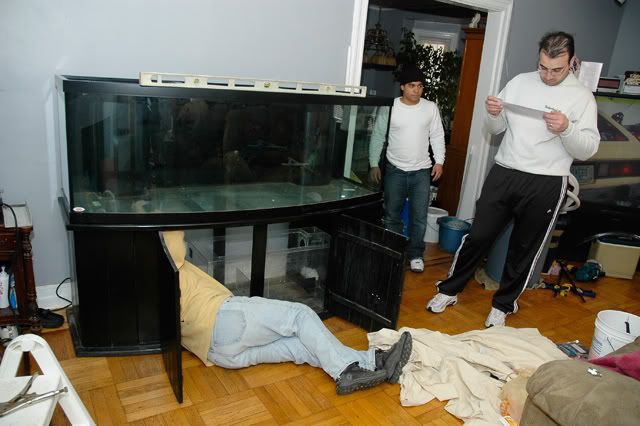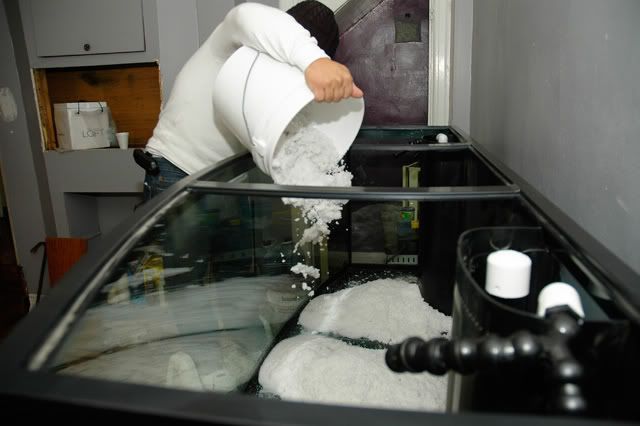 This was 5 months after the rebuild.
I will update with more recent pic in the near future. Thanks for looking!!!
Last edited: